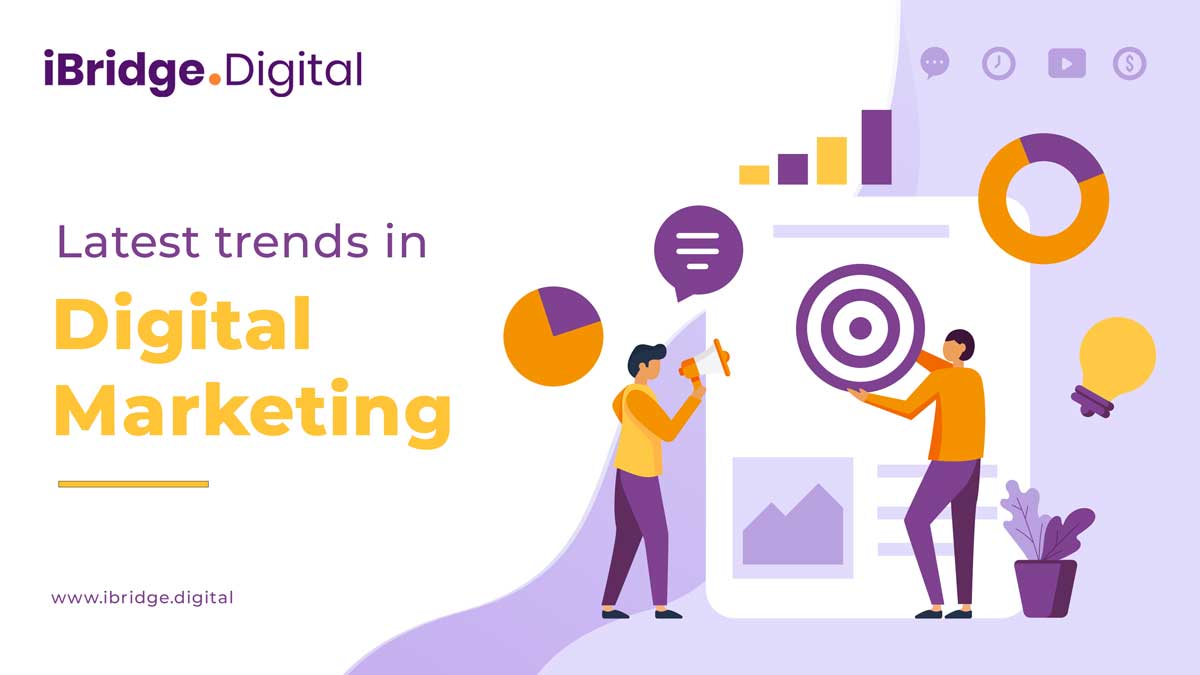 Despite the months marketers had spent planning out brand campaigns and different advertising approaches for 2020, unfortunately, the COVID-19 pandemic has changed everything. This has resulted in companies desiring to quickly react to make new digital marketing ideas and build new strategies to satisfy consumers' new habits.
The marketing will only be as successful as your knowledge of your target market. Few questions that pop up are:
Who are you marketing to? What are their interests?
What are their preferences?
What questions do they need regarding your industry? Where do they spend their time on the internet?
What are their dreams and aspirations?
1. Live-streams
Livestream video is a versatile digital marketing tool that gives audiences a clearer window into business. One can use live video content to offer sneak peeks at upcoming products, create demonstrations or how-to videos, broadcast an event to amplify your message. Another popular use of live streaming is to host a webinar, where the audience can interact with a presenter, ask questions and dive deep into a specific topic.
Successful campaigns will position the brands as an authority in its space, as well as creating an emotional connection with the audience. Live video content has a way of strengthening the relationship between brand and customer and creating a more familiar feeling that is the first step on the road to brand loyalty.
2. UGC – User Generated Content to reinforce the customer experience
Customer experience has never been more important but digital marketing changed the perception. Consumers crave enjoyable experiences with brands that are easy and memorable.
User-generated content (UGC) ticks all the boxes when it involves connective content:
It builds and strengthens communities
It's relatable and uplifting
It enables brands to fulfil customers where they're already hanging out
It helps brands build trust with customers by strengthening its identity with genuine reviews and feedback
3. Artificial & Virtual Reality
The growing popularity of artificial & virtual reality, one of the top digital marketing trends will lead companies in 2021 to include this trend over ever before. AR and VR will allow consumers to work out products in 3D before making the ultimate decision regarding whether or to not purchase a
selected product. Without having to go away from their homes, customers will have the experience of shopping in-person through artificial and virtual reality.
4. Voice and Visual Search
An increasing number of consumers are searching via voice-activated tools, like "Hi Alexa", "Hey Siri" and "OK Google". But it's not just voice search that may prevail in 2021 – we will also expect other creative search methods to rise to the highest, like visual search.
Tools like Google Lens enable consumers can rummage around for whatever they'll see. this implies marketers will have to focus even more on image alt-text and sitemaps for images. Over the following year, visuals will become increasingly important within the SEO game.
5. More Interactive Content
As a trend of digital marketing, adding interactive elements to your website or social media could be a good way to supply value for visitors, get them to have interaction together with your brand, and learn more about them. Contests are a good way to exponentially increase your reach and visibility, quickly. The fastest way to get your brand ahead of many new prospects, cheaply, is to own the current customers share a social media post of a contest. Many of our clients take it a step further and make it a referral contest, often promising a beautiful reward to the client who helps usher in the foremost new business.
6. All-in one Google Listings and native SEO
If you own a tiny business, the foremost important stuff you can do is to ensure your local listings are verified and kept current on various search platforms in digital marketing. That's because for B2C businesses that draw customers totally on a neighbourhood level, the Google My Business listing provides valuable information about your hours (many of which are in constant flux thanks to COVID-19), services, and geographical location. It's one among the key factors in search and business owners are often blown away to find out what percentage directories are out there.
7. Social Media to engage and retain
Organizations should be prepared to dedicate more resources to social media marketing, the digital marketing trend in 2021. During the COVID-19 pandemic, marketers are increasingly making customer retention a priority.
This consumer shift creates new opportunities for marketers to extend their reach with new audiences and re-engage with long-time customers. For less than some hundred dollars a month, an honest social media marketer can develop a content plan, make regular posts, monitor and drive customer responses, and attract new business. If your small business has been pushing aside adding social media services to your marketing mix, now's the time.